There are rules for most genres. A Romance, for example, has to have a love story and a happy ending. Horror needs pacing and a fear that the readers can relate to, and Fantasy usually needs a magical system and a quest. So of course, there are 10 rules to follow when writing a cosy mystery.
A few months ago, I went along to the BAD Sydney Crime Writers Festival. Most interesting for me was the "And now for something different" panel aka, the cosy mystery writers – Pamela Hart, Sue Williams and Benjamin Stevenson. I have talked about this before, if you missed my post "What do you get out of a Writers Festival?" it is here.
What I enjoyed most about the panel is the wisdom they shared with me. Well, not just me; the rest of the audience as well. In this post, I'll share those tips with you, so you too may glean the wisdom of successful published authors. (Not me, them. I still have my L plates.)
What is a Cosy Mystery?
According to Wikipedia – "Cozy mysteries, also referred to as "cozies", are a subgenre of crime fiction in which sex and violence occur off stage, the detective is an amateur sleuth, and the crime and detection take place in a small, socially intimate community."
Basically, Cosy Mysteries are easy and fun to read, not gory and not heavily into police procedure. Some TV examples are – Murder She Wrote, Rosemary and Thyme and our own Aussie series – Miss Fisher's Murder Mysteries.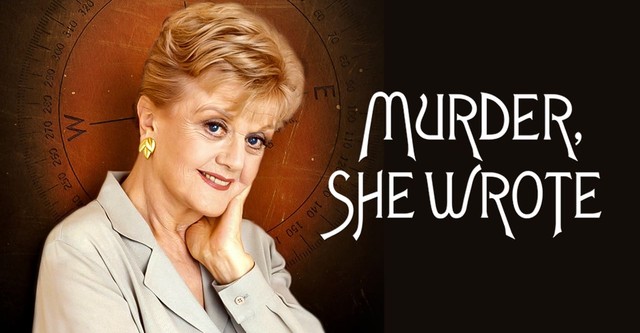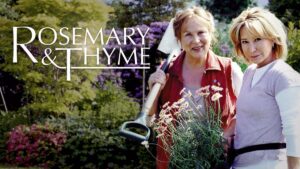 The three books I'm referencing are Pamela Hart's, An A-List For Death, Sue Williams', Death at the Belevedere and Benjamin Stevenson's, Everyone in my Family has Killed Someone.
What are the 10 rules for writing a cosy mystery?
#1 – An Amateur Sleuth
Justify their connection. This person must have a personal connection to the murder. Also, they are usually not involved with police procedures and are usually one step ahead of the local constabulary.
Their occupation/hobby is usually a subplot or reason for them to be there. Examples – in Murder She Wrote, Angela Lansbury's character is an author. Pamela Hart's amateur sleuth, Poppy McGowan is a TV presenter, Sue Williams's Cass Tuplin owns a fish 'n chip shop and Benajmin Stevenson's amateur sleuth, Ernest, is a writer.
#2 – Light-Hearted
Some humour. Not about the situation, but the reactions of the people involved.
All of the books I mentioned in #1 – tick.
#3 -A Cosy Mystery has Quirky Characters
This could be the sleuth or the witnesses/suspects.
Once again – tick. Although, Benjamin's characters are paranoid, cranky and untrusting-so a special kind of quirky.
Some cosy mysteries have a fantasy element to them, making them quirky in themselves. Karen J Carlisle's Aunt Enid series is an example, there are fae, trolls etc.
#4 – The bad guy/gal has been introduced from the start.
According to Ronald Knox's 10 Commandments of Detective Fiction (1929), Commandment #1 is "The criminal must be someone mentioned in the early part of the story, but must not be someone whose thoughts the reader has been allowed to follow." So, the readers and the sleuth have met the bad guy/gal, but we don't see anything from the bad guy/gal's point of view.
Once again, tick. Let's assume they are all ticked unless I say otherwise, shall we?
#5 – Action
Active crime-solving that, inevitably, will lead the sleuth into danger.
Yep, tick. I know what I said, but I couldn't help myself.
#6 – The villain is smart /clever
But not equal to the sleuth. Bad Guy will make mistakes and the Sleuth will find them. Just a matter of time.
#7 – G-Rated
At the very most PG. Sex is behind closed doors. No copious amounts of blood or gore. Little to no swearing. The reader can know it happened but they don't want to see it or hear it.
#8 – The Setting
The murder takes place in a small town, a community, a village, on a train…
#9 – Red Herrings
There's more than one suspect. Search out your quirky characters, did they have anything against the dead guy/gal?
#10 – No Surprises
Play fair with your readers and allow them to reach a solution at the same time as the sleuth. All clues must be presented to the reader at various stages of the story. No hunches/ intuition by the sleuth to reveal the murderer. No surprise bad guy – See rule #4.
Some extra rules – thrown in for free
#11 – Most cosy mysteries generally become a series.
Something to consider before you start writing. I didn't because it never occurred to me to do so, but just by accident, I left room for growth. An idea for a second book is brewing.
Tick for Pamela Hart's Poppy McGowan series of two books, so far, and Sue's Cass Tuplin series is up to book 4. Benjamin's is a stand-alone, at the time of writing this post. I did say Most become a series.
#12 – Most cosy mysteries have a "punny" title.
Some Examples -Besides those previously mentioned are Miss Fisher's murder mysteries – some titles include – Murder on the Ballarat Train, Raisins and Almonds, Death by Miss Adventure and Eryn Scott's Steeped in Suspicion ( there will be tea involved) and it is on my want to read list.
#13 – Metafiction (not a rule just a consideration)
If you like quirky, this could be for you. The story is written in the first person and the author knows the reader is reading the story. A great movie example of this is Enola Holmes and Benjamin Stevenson's book Everyone in my family has killed someone is an example of this writing style.
So there you have it, the 10 rules (plus a couple of extras) to follow when writing a cosy mystery.
I hope this post has helped you as it did me. In 202 I started writing a murder mystery and finished the first draft at the end of 2021. I wasn't sure where it would fit in the book world. I now know it can't be a serious murder mystery and I don't know enough about police procedure. Anyway, it fits better into the Cosy Mystery genre. Just by accident, I have been able to tick off some of the rules and for those I haven't, that's what the editing is all about.
You'll find Ronald Knox's 10 Commandments of Detective Fiction here.
To keep up with what I'm doing, you can follow my posts or let's connect on Facebook, Instagram, or Twitter.
*All links, not my own, are unsponsored.
Happy writing and reading.