I listen to many podcasts, mostly about the craft of writing or author interviews and I'd like to share with you the podcasts I am listening to and when I listen.
When do I listen to a Podcast?
I listen to podcasts when I have time to myself. I've started regular walking again and this is the perfect time to pop in the AirPods and turn to one of the many podcasts I follow. When I'm walking I often have to pause to notes on my phone because the podcast has reminded me of what I should add to my current Manuscript or to the one I'm editing.
Other times I listen – when driving to the supermarket, to a friend's, or going out for dinner a podcast makes for the perfect company. Also, when I'm waiting at the Doctor's, the hairdresser, the dentist or anywhere really.
What I have discovered about myself
Just between you and me (she says, looking from side to side), sometimes I am overwhelmed with the feeling of Imposter Syndrome. Here I am, just starting my writing at my age and there are so many successful authors sharing their wins, their process and their tips. But then I sit down to write and I know that whatever happens, I managed at least, to write those two words…The End. The next day, all is forgotten and I pop the Airpods in and I devour the next podcast.
What Podcasts am I listening to?
These are in no particular order except for the first one.
Podcast #1
The Blurb – "Everything you've always wanted to know about succeeding in the world of writing and publishing. Learn practical writing techniques, go behind-the-scenes and discover how real-life authors got their big break."
#2
The Blurb – "Podcast episodes are posted every Monday and include interviews, inspiration and information on writing and creativity, publishing options, book marketing and creative entrepreneurship."
#3
The Blurb – Join Savannah Gilbo "each week for a brand new episode with simple, actionable, and step-by-step strategies that you can implement in your writing right away. Whether you're a brand new writer, or a seasoned author looking to improve your craft, this podcast is for you!"
Podcast #4
The Blurb – "The Fantasy Writers' Toolshed is dedicated to all things fantasy, creative writing, and book marketing. It's created by fantasy writers, for fantasy writers with the purpose of helping you overcome the obstacles and challenges that crop up on your journey."
#5
The Blurb – "It is through (Mark Norman's) work in these areas of Folklore research that he is able to access and invite the calibre of guests which makes The Folklore Podcast such a rich and varied place to learn and enjoy about Folklore themes."
Podcast #6
The Blurb – "An honest writing podcast all about the highs and lows of being a published author."
#7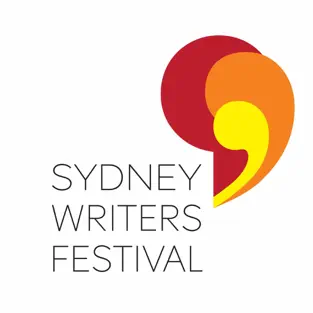 The Blurb – Australia's largest celebration of literature, stories and ideas. Bringing together the world's best authors, leading public intellectuals, scientists, journalists and more.
Podcast #8
The Blurb – "Two chatty authors asking all the 'write' questions. Hosted by Ari Meghlen and Rachel Poli, The Merry Writer Podcast is a fun, friendly show about all things writing and bookish."
#9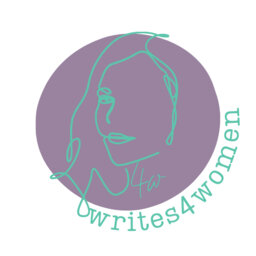 The Blurb – "Writes4Women is all about celebrating women's voices in literature, media, publishing and life. It's about being a woman writer, writing for women and rights for women all over the world."
#10
Blurb – "Writer's Book Club is just like a regular book club but each month we'll take a deep dive into a specific novel from a writing craft perspective."
There you have it.
In the past two weeks, I have learned about writing a series with the Merry Writer podcast, how to build an author career making a decent profit with The Creative Penn and learned that Adrian Tchaikovsky spends weeks on world-building before writing his novels thanks to the Fantasy Writers Toolshed. Also, not to mention, the writing process of numerous authors of all the other podcasts.
I hope you too can find inspiration from at least one of these podcasts.
What Podcast are you listening to?
Stay safe everyone.
To keep up with what I'm doing, you can follow my posts or let's connect on Facebook, Instagram, or Twitter.
**Links to other sites, not my own, are unsponsored.