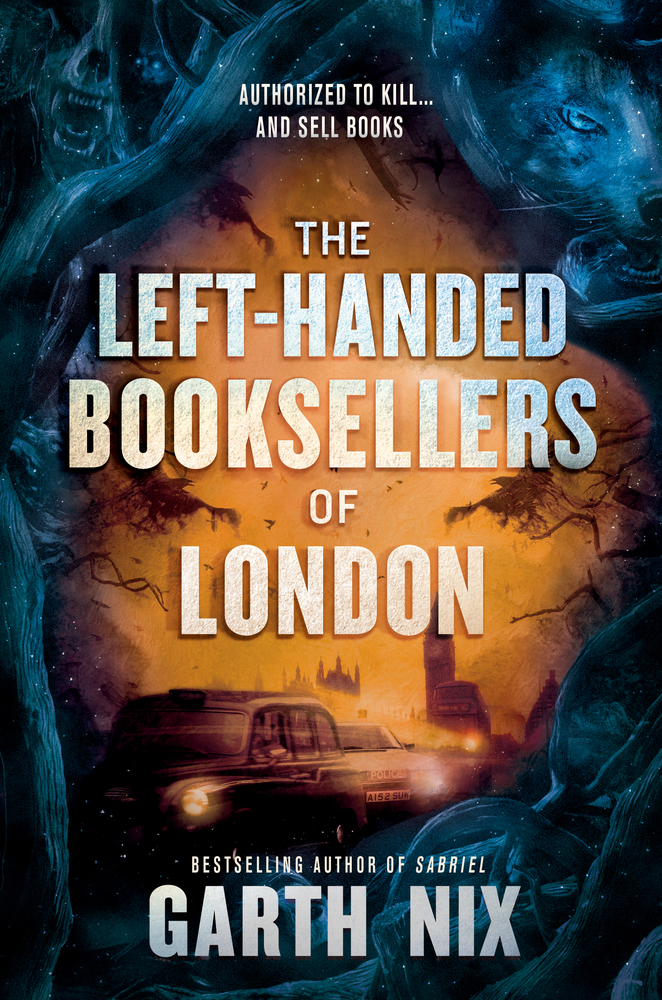 I loved it!
The Blurb
"In a slightly alternate London in 1983, art student Susan Arkshaw is looking for her father, a man she's never known. But before she can question her first suspect, he's turned to dust by the prick of a silver hatpin in the hands of the mysterious Merlin St Jacques, a left-handed bookseller on a quest of his own. When Susan joins forces with Merlin, she is quickly drawn into the secret business of magical booksellers tasked with policing the legendary Old World wherever it intrudes on the New World.
…With time running out and the society of booksellers in grave danger, Susan and Merlin must race to find out about their parents and prevent the release of the hordes of the mystic past."
What I loved:
The Characters
I loved all the characters, evil or good. The description of each so vivid it was almost a movie in my mind. Each of them has an oddity that sets them apart – Audrey, a taxi driver, puts on a cockney accent for the American tourists and Merlin with his eccentricities. Susan is already a strong 18-year-old who grows even stronger as the story develops. I found it refreshing to see the main character not weak at the beginning of the story, somewhat reluctantly accepting their quest and suddenly becoming strong and almighty as per the usual hero arc.
The Story
From the Prologue to the end, it had me turning pages quickly to see what would happen next. It didn't waiver and, even in the downtime, when Susan has time to think, giving the reader a rest from the action, the pages keep turning. I also liked that each chapter starts with a small verse, mysterious and sometimes a little sinister, to set the tone.
The writing
When you're learning to write a story, the constant is Show don't Tell. That is – put in the taste, smell, touch, sounds, and what you see to place the reader within the story. Garth Nix does just that. No flowery descriptions tell you the story; instead, his adjectives give the reader all the sensory experience of the adventure.
So in all…
There was a touch of Harry Potter and Dr Who in there. Sadly, I didn't take notes and now can't find where I had that 'ooh Dr Who moment!' moment but trust me, it's there. This book has laugh-out-loud moments, magic, suspense, murder, mystery, betrayal, and feisty young adults fighting evil forces. There's something for everyone. Five stars!
*****