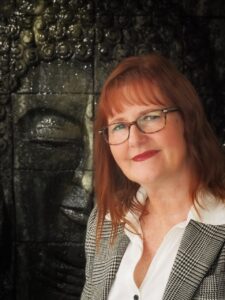 Thank you for visiting my Website, let me tell you all about my world.
I've always read and love where the stories take me. Author Louisa May Alcott's Little Women remains my all-time favourite. I went through stages; Stephen King's horror in my late teens, then Dean Koontz in my thirties. In 2010, I discovered sci-fantasy through Terry Pratchett and have now read many authors in that realm of fiction.
     After working in the banking industry for 15 years, I took a different direction and became a self-taught seamstress and owned a costume hire business for twenty-five years until I closed it in 2018. Over those years, I sewed too many-to-number amazing costumes for the business.  The steampunk genre is my favourite and I still make costumes for my family and friends. I also sew and sell men's waistcoats at steampunk events. 
These events helped me to discover my photography side.
     At first, I created a blog to talk about my amateur photography experiences using my iPhone. Then, with the help of a friend, I found a free TAFE online writing for the media course because I wanted to learn how to structure my posts so I wouldn't spew out silly rubbish.
And that course led me to rediscover my creative writing side.
    Now,  I've written my first manuscript which is a cosy mystery with a dash of Sci-Fi and is in the early editing stage. My second manuscript is a fantasy/sci-fi which is almost finished, and a 2500w YA Sci-fi short story about a teenage boy who has just found out he is an alien is resting quietly in a drawer, waiting to be edited. 
Short Stories 
I have entered several flash fiction stories for competitions and was long-listed in October 2021's Furious Fiction competition run by the Australian Writer's Centre. My short stories can be found here and five stories are on Spillwords.com. 
Come along on this wild ride to my creative writing side. 
"I think I shall write books…that would suit me, so that is my favourite dream."
Josephine (Jo) March – Little Women, Louisa May Alcott
Get news of Joanne's latest posts and stories delivered directly to your inbox.